How To Prepare for the Dubai Driving Test
Are you planning to acquire a driver's license in the Dubai? Most likely, you will be required to pass the driving test to earn a driver's license. However, you can't just schedule a driving test appointment on short notice; you must go through a process to make sure you're ready.
In this article, we'll tell you how to prepare for the Dubai driving test.
Let's get down to it.
Step 1. Register in an Approved Driving School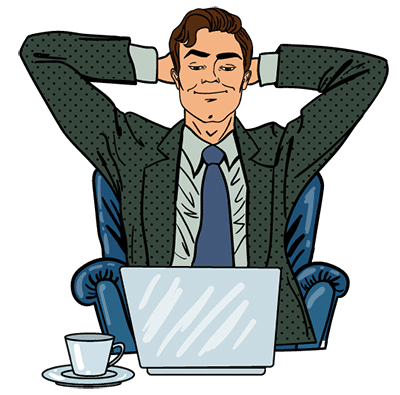 The first thing you need to do is register in an approved driving school in your emirate so that you could attend classes and schedule the required tests. In that regard, the following are the authorized driving institutes in the Dubai where you can register:
Abu Dhabi – Emirates Driving Company
Dubai – Al Ahlii Driving Center, Belhasa Driving Centre, Emirates Driving Institute, Galadari Motor Driving Centre, and Dubai Driving Centre.
Sharjah – Sharjah Driving Institute
Ras Al Khaimah – Ras Al Khaimah Driving Academy
Fujairah – Fujairah National Driving Institute
Step 2. Prepare Your Documents
If you want to open a traffic file in any registered driving school, you will need proof of the following documents:
A copy and original passport with visa if you're a foreigner.
A resident ID.
Eye test certificate.
2 passport photographs.
No objection letter.
Besides that, you must meet the minimum age criteria based on the license you're applying for. For instance, if you want a motorcycle license in the DUBAI, you must be 17 years or older. However, if you want to drive a car, you must be 18 years or older. Similarly, if you want to get a commercial driving license, you should be 20 years or older; although you can't drive a bus in DUBAI if you're younger than 21 years.
Step 3. Pass The Theory Test
It's mandatory to pass the RTA Dubai theory test if you want to take the driving test in DUBAI. It will also help you to familiarize yourself with the road rules and regulations as you prepare for the driving test.
The knowledge test is done on a computer screen and consists of 35 random questions. If you want to pass the theory test, you're required to correctly answer at least 23 questions.
All of the questions will be derived from the official driver's handbook of your emirate; so make sure you read it before you take the knowledge exam. Also, your driving school will recommend 8 hours of theory lectures until you're ready for the knowledge exam.
Step 4. Complete The Practical Training
After you've passed the knowledge exam, you can start the practical training with your driving school instructor. If you're a beginner who doesn't have any prior driving experience, you will be required to complete at least 16 practical training classes before you're considered for the driving test.
However, if you're a foreigner with a driving license from your home country, you're required to take between 10 to 13 practical training classes depending on your experience. Keep in mind that the practical course will also involve night, independent, and highway training classes.  
Step 5. Successfully Complete the Parking Test
After you've done most of your practical training classes, your instructor will schedule a parking test based on your performance. During the parking test, you will be required to demonstrate that you can complete 5 basic parking maneuvers without making any silly mistakes. The parking maneuvers you will be tested on include; parallel, 60 degrees, emergency stop, garage, and hill parking.
If you fail the parking test, the instructor will recommend extra classes until you're ready.
Step 6. Successfully Complete the Assessment Test
Once you pass the parking test, your instructor will recommend an internal assessment test. Think of the assessment test as a mock test to gauge if you're ready for the driving test. It's similar to the driving test except that it's supervised by your driving school instructor.
If you pass the assessment test, you can go ahead and book the driving test a few days or weeks in advance. However, if you fail the assessment test, you will be required to take extra practical classes before you can try again.
Step 7. Complete Independent and Highway Training
We're not done yet; you still have to complete at least 4 hours of independent and highway training after you've passed the assessment test. During this part of the training, the objective will be to drive to a specific destination without supervision from your instructor; although you will be given a route map to follow.  This will help to boost your confidence during the driving test.
Step 8. Book the Driving Test
Finally, you can book the DUBAI driving test after you've completed all the steps we've outlined in this article. You can schedule the driving test appointment through your driving school or you can make a call to the transport authority.
Don't forget that you're required to report to the test center at least 30 minutes before the appointment time with all the necessary documents so you can get processed.