CHOOSE YOUR FREE RTA DUBAI PRACTICE TEST BELOW:
Passing The RTA Dubai Theory Test on Your First Try
This driver's test is compulsory for individuals who wish to drive in the city of Dubai, United Arab Emirates. People who want to drive in Dubai understandably have to pass the RTA Dubai Theory Test successfully. This test is made up of a minimum of 100 questions. These questions span a minimum of 10 separate topics as well. The passing rate for this test is 50 percent. If you plan meticulously, however, you can get on track to full satisfaction with your results.
This test will assess your expertise regarding preparation on the road. Beyond that, it will assess your understanding of the city's highly specific traffic regulations and rules. It prepares individuals for potential traffic dangers and urgent situations behind the wheel.
A SIMPLE, FUN WAY TO PREPARE
How It Works
If you want to get ready for this test efficiently and successfully, the following suggestions will get you moving in the correct direction in no time.
BASED ON THE RTA DRIVER'S HANDBOOK
A Dependable Practice Test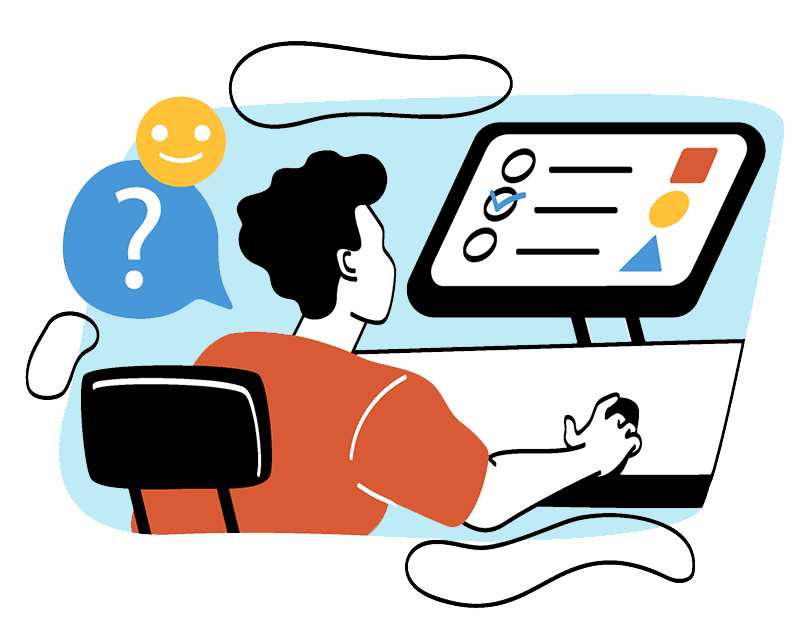 We present individuals with many features that can simplify the process of getting ready for the test. We even present them with an exhaustive practice exam. This test was made to promote learning and to boost peoples' odds of passing significantly.
This practice test revolves around updated industry standards. We change the questions frequently, too. Our database is made up of hundreds of one-of-a-kind questions. Our information is pertinent and current as well.
Our Internet practice test is a strong tool for people who want to be able to complete the written exam easily.
THE RIGHT WAY TO PREPARE
Questions That Are Similar to Those That Appear on the Real Exam
Dubai Exclusively
The emirates have their own designated driving rules. That's why we do not offer nonspecific practice exams. We give people questions that are one-of-a-kind.
Reliable
Get ready for the test with reliable and current questions that correspond with traffic laws and the RTA handbook specifically.
A Lot Like the Actual Test
We retrieve information straight from the previously mentioned handbook. We write practice exam questions that are a lot like the ones that show up on the real test.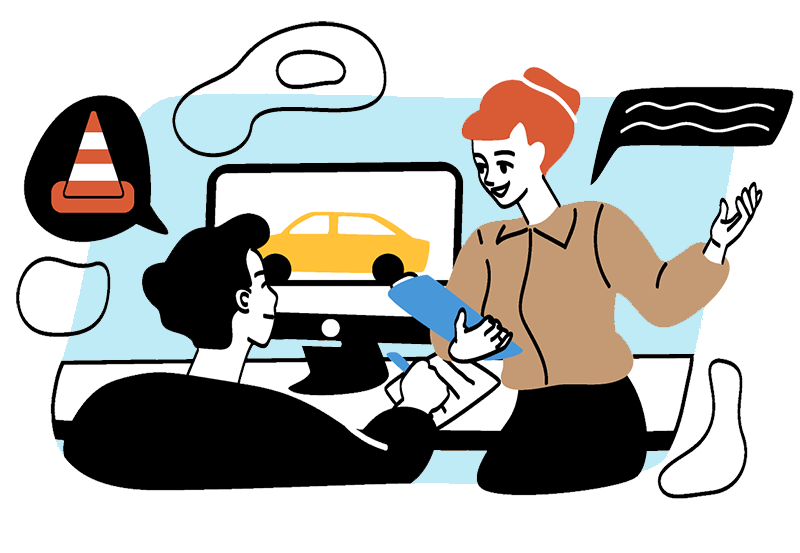 KNOW WHAT TO EXPECT
Use Our Tests in Conjunction With the Handbook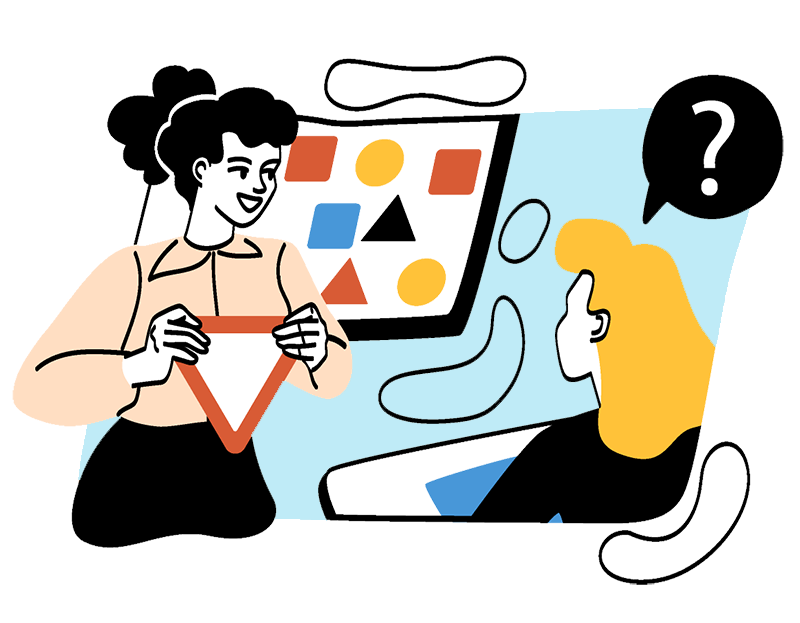 Study 75% more effectively
You can prepare for the test almost 75 percent more successfully. Studying the handbook alone can be time-consuming. Our tests enable people to study more efficiently. They enable people to take in more information as well.
Never Repeat Mistakes
You can view the right answers instantly. We include explanations, too. This enables people to grasp the core of any questions that come their way.
Retest
Try Challenge Bank. This feature safeguards questions you get wrong for future assessment.
GAMIFICATION
Helpful Guidance
Structured like the actual RTA Dubai theory test
Our tests are set up like the real one. The passing score and question numbers are the same. Unpredictability is never a concern.
No Mysteries
We eliminate mysteries. That's how you'll be able to head to your test booking without any trepidation.
Support
We give participants praise and tips that provide support. This support can pave the way for increased studying as well.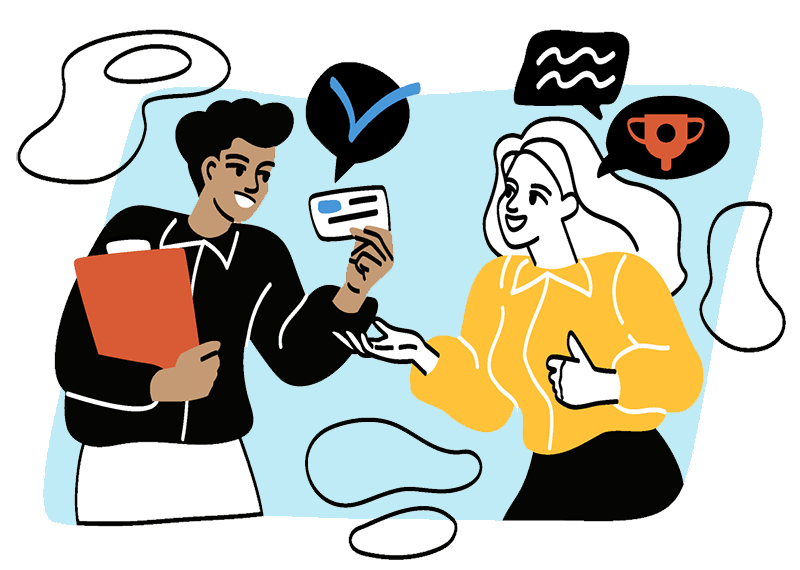 LEARN WITH FUN
Enjoyable Practice
Driver's Education as a Game
Preparing for your driving test can actually be an enjoyable experience. We help you view it as an intriguing game of sorts. 
Playing Over Studying
Our tests don't feel like study sessions. It can be tough for people to stop playing before they complete the mock exams successfully.
Practice Everywhere
We give users free apps that keep things fresh and engaging. They make the actual test feel a lot less intimidating, too. The apps include the questions that are accessible via our site. 
TRUSTED SOURCE
Why Should You Pick Us?
We present people with features that simplify the learning journey greatly. These features stop people from dealing with the stresses of combing through numerous driver's manuals.
You can complete the exam as many times as desired. Your aim should be to go into the real test with all of the self-assurance in the world.
We give people frequent commentary that enables them to tweak their studying practices constantly.
If you rely on us, you'll be able to grasp the material much more speedily. Depending on the manual exclusively can be a much more time-consuming and complicated process.
We're enthusiastic, which is why we're so useful.
An Extensive Database
Since our database has more than 300 questions, things never feel repetitive.
Forget Registration
We appreciate simplicity. That's why our users never have to deal with headache-inducing registration processes.
Authentic Questions
Our questions are a lot like the "real deal." This makes getting ready for the test clear and simple for all.
A Strong Track Record of Pure Achievement
Completing numerous practice tests can do wonders for people who want to get ready successfully. Studies indicate that individuals who rely on these tests tend to pass on their first efforts. It's more than fine if you're trying to prepare for the test for the second, third or fourth time, too. Our plentiful and pertinent online features can get you on the fast track to RTA Dubai Theory Test glory.