How To Attain The UAE Heavy Bus Driving License
If want to apply for a bus driver job in the UAE, you will need a category 5 or 6 driver's license. However, before you acquire a bus driver's license in the UAE, you must go through a rigorous process that involves training, and road test evaluation to prove your competence.
We've done the homework for you, and in this article, we'll tell you everything you need to do to acquire the UAE heavy bus driving license. So here we go.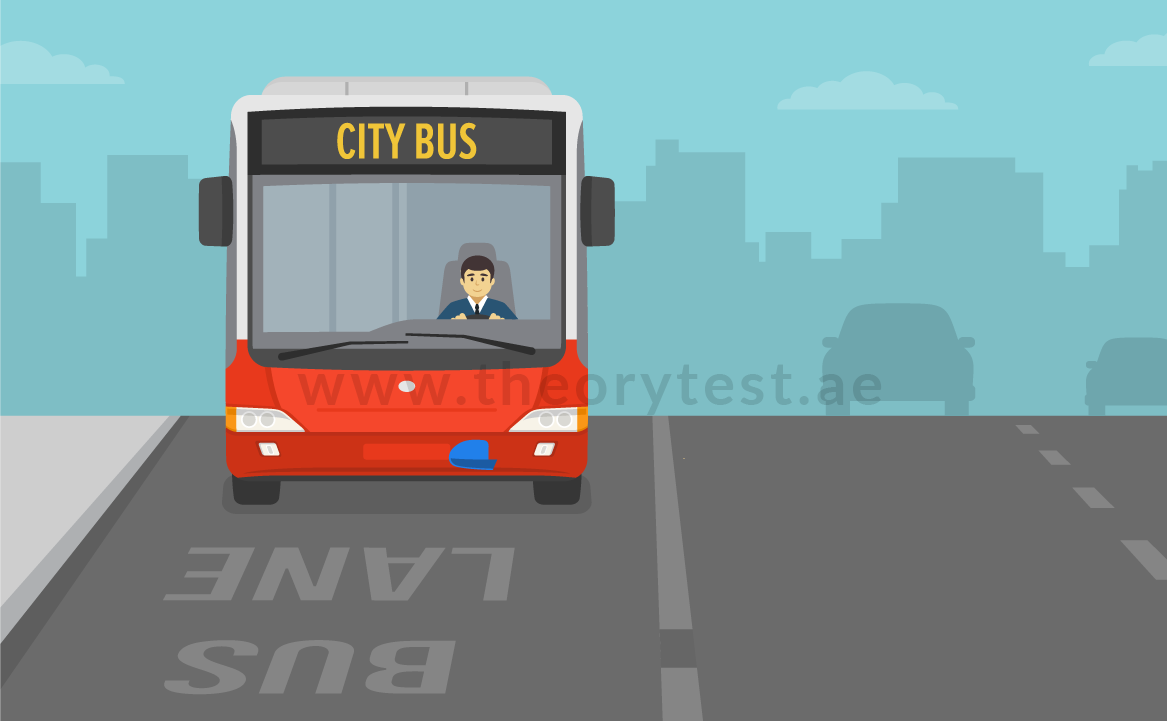 Eligibility Criteria
If you want to apply for a bus driving license in the UAE, you must be 21 years and above. During the application, you will be required to submit the following documents at a registered driving school:
Original Emirates ID if you're a citizen.
Passport copy with resident visa if you're a foreigner.
Eye test report.
Medical fitness report.
Valid UAE driving license (if you possess a driving license for a car)
No objection certification or declaration letter.
During the application, you can apply for 2 types of bus driving licenses in the UAE which include:
Category 5 license: If you're applying for a category 5 bus license, you can drive a light bus with a maximum limit of 26 passengers.
Category 6 license: If you have a category 6 license, you can drive a bus with a capacity of more than 26 passengers.
Please note that if you're a foreigner from an exempted country with a valid bus driver's license you can exchange it with a UAE driving license without having to go through a formal road test.
The authorized countries include Oman, Qatar, Kuwait, Saudi Arabia, Denmark, UK, Netherlands, Greece, Turkey, Switzerland, Italy, Norway, Austria, Spain, Ireland, Belgium, France, Germany, South Africa, Portugal, Poland, Romania, Sweden, Finland, Canada, USA, New Zealand, South Korea, Hong Kong, Japan, Australia, and Singapore.
Attend Theory Lectures
After you've applied for a heavy bus driving license, you will be required to complete at least 8 hours of theory lectures to familiarize you with the rules of driving a bus. Some of the things that you will cover during the theory lectures will include:
Attitude and responsibilities of a bus driver
Traffic signs in the UAE
Managing risks on the road
Driver health and safety
Driving environment
Laws and rules of the road
Hazard and emergencies
Checking your bus
Once you've completed all the theory lessons, you can go ahead and schedule a theory test; but you should correctly answer at least 70 percent of the questions to proceed to the next stage.  
Complete Practical Training
The next step is to attend practical training classes in your registered driving school. You will be assigned an instructor and a bus that fits the category of the driving license that you're applying for.
Some of the things that you will be taught during the practical training will include:
Vehicle inspection
Estimation of height
Passenger safety protocols
How to change gears and steering control
A gradient in the yard
Wheel track difference
Hazard scanning technique
Driving on narrow roads
Driving on roundabouts
Risk forecast
The practical training lessons should last about 20 hours minimum if you have no prior experience, but you have the option to extend if you're not ready yet.
Pass the Yard Test
Once the instructor is satisfied with your practical training, your driving skills will be tested in the yard. During this phase, you will be asked to complete specific maneuvers such as three-point turn, parallel parking, offset reversing, and gradient driving without rolling backward or stalling the engine.
If you want to pass the yard test, make sure you follow all the safety protocols and complete the maneuvers within the required time without hitting the cones.
The examiner could recommend further training based on your performance on the yard test assessment.
Complete the Internal Road Assessment
Since the last thing you want is to go to the final road test unprepared, an internal road test assessment is done by your driving school after you've completed your practical training and passed the yard test.
During this stage, you will be accompanied by an instructor and asked to drive to a specific location on a map. However, you will be required to drive independently with no further instructions from your driving school personnel. If you reach your destination without making any major mistakes, you will be allowed to book the final driving test.  
Pass the Road Test
The UAE Road test is the final step you need to complete to acquire the heavy bus driving license. Unlike any other road test, the examiner will ask you to pick and drop imaginary passengers and explain the safety protocols. Of course, the examiner will evaluate your competency based on your confidence and how many mistakes you make during the road test.
The driving test should be over in about 20 to 30 minutes; if you pass, you can collect your heavy bus driver's license. However, if you fail the road test, you will be required to take 4 hours of extra practical training lessons before you can try again.