Driving in the Dubai for The First Time
Are you an expat and planning to drive in Dubai for the first time? Or maybe you're a UAE citizen and planning to acquire a driver's license so you can drive. Whatever your reasons, almost anybody can drive in Dubai as long as you follow the rules.
In this article, we'll tell you everything you need to know about driving in the UAE for the first time. So let's get started.
Who Can Drive in the Dubai?
Any person who is 18 years and above is allowed to drive a car in Dubai as long as they pass the Dubai theory test and road test and have a valid driver's license; although you can ride a motorcycle if you're 17 years. Despite that, if you want to rent a car in Dubai, you must be 21 years or older with an eligible local or international driving license.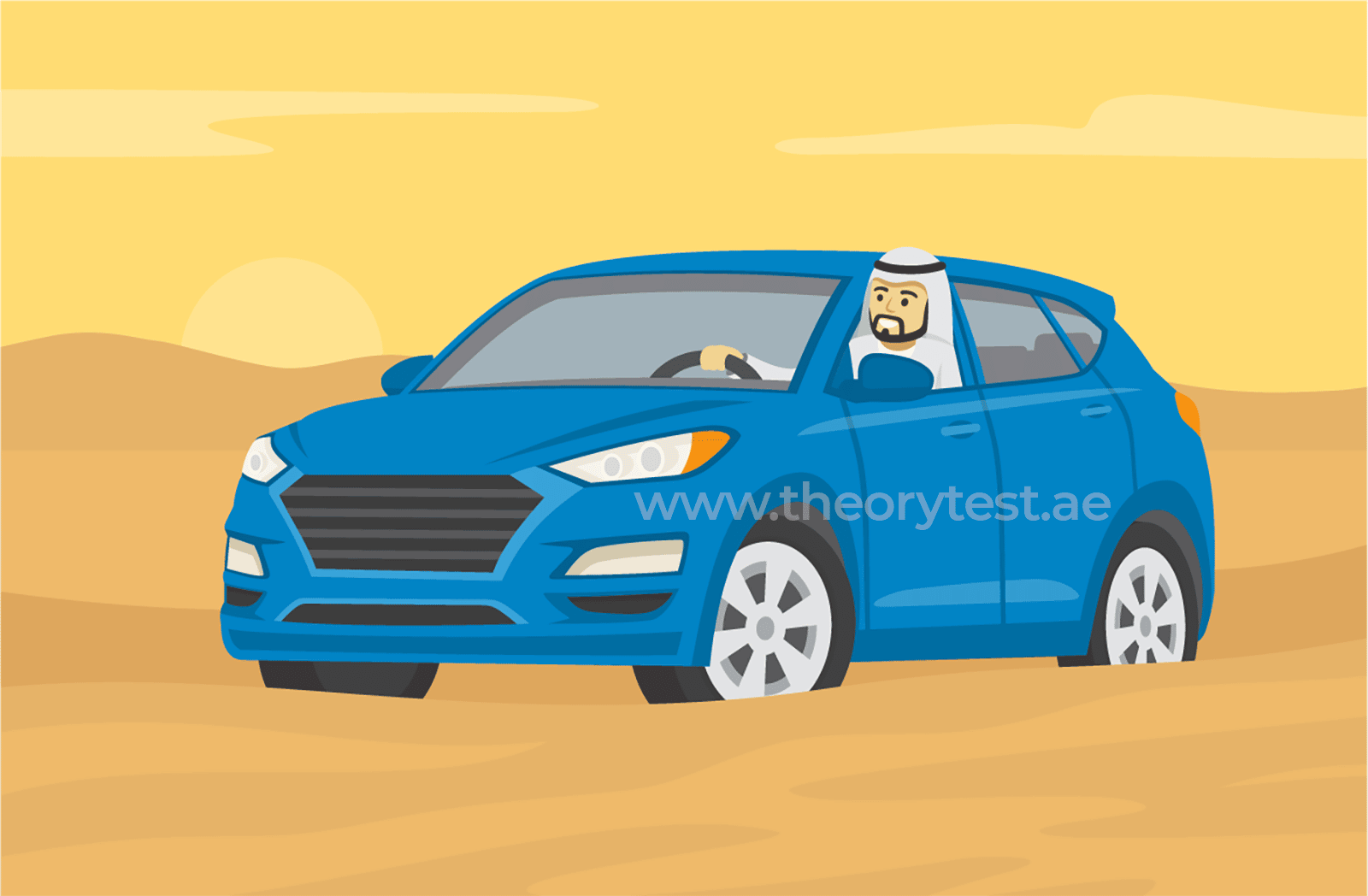 Driving with a Foreign Driver's License
If you're an expat, it's possible to exchange your foreign driver's license with an Emirati driver's license. However, you have to be a citizen from an exempted country that include: the U.S.A, Canada, United Kingdom, Austria, Qatar, Saudi Arabia, Bahrain, Oman, France, Germany, Japan, South Korea, Singapore, Sweden, Spain, South Africa, Kuwait, Turkey, New Zealand, Italy, Australia, Belgium, Finland, Denmark, Holland, Greece, Romania, Hong Kong, Ireland, Norway, Portugal, Poland, and Switzerland.
If you're not from an exempted country, you must pass the driving test to earn a driver's license in Dubai.
Driving is on the Right Side of the Road
If you're in the UAE, driving is on the right side of the road. This means the steering wheel is on the left side of the vehicle, and the passenger sits on the right side. If you're driving with a child younger than 10 years, he/she is not allowed to sit in front of the car; they should be strapped to a special child seat at the back. Besides that, remember you should always carry your driver's license, insurance, and registration card.
The Speed Limit
Dubai has one of the highest speed limits in the world; you can drive as fast as 160 km/h on some highways. But if you're on urban dual roads, the posted speed limit is usually between 60 km/h to 80 km/h. Keep in mind that you can legally drive 20 km/h above the posted speed limit in the UAE, although Abu Dhabi has a strict rule that doesn't allow vehicles to go 1 km/h beyond the speed limit.
If you over speed, a traffic camera will detect and record your vehicle for a traffic violation.
The Black Points System
When you're fined because of a traffic violation, you will also receive black points. Every traffic offense is booked with different black points. For instance, you will receive 12 points for every overspeeding traffic violation and 8 points if you run a red light. However, if you're caught driving while intoxicated, you will receive 24 points.  Keep in mind that if you receive 24 black points, you won't be allowed to drive for 12 months. In addition to that, the black points are deleted after 12 months.
Car Registration Renewal
If you own a car in Dubai, you need to renew the registration after every 12 months. Before your vehicle's registration is renewed, the officials will check if it's road-worthy. This means they will inspect everything from your brakes, suspension, steering, and chassis. Otherwise, you will also need to clear all driving fines you've received over the past 12 months before you can register again. If your vehicle doesn't meet the roadworthy criteria, you have a maximum of 30 days to repair it.
Parking in the Dubai
It's easy to find convenient parking spaces in most cities in the UAE, especially around malls, business centers, residential areas, and metro stations. We recommend you get a prepaid card to access parking spots, although you can also pay parking meters using texts or apps.
However, if you're caught parking illegally, expect to pay a hefty fine of between AED 200 to AED 1,000.
Road Toll System
There are not many toll roads in the United Arab Emirates except for the Salik system in Dubai. It comprises 6 toll gates that are paid via a windscreen tag. If you want to access the toll tag, you need to pay 100 AED for a pre-paid account, and the toll fees of 4 AED will be subtracted every time you drive through a toll gate.
In case your account runs out of funds, you can recharge it through the RTA website, mobile payment, or the Smart Salik app.
Conclusion
Now that you know what it takes to drive in Dubai, it shouldn't be difficult to get around as long as you follow the rules. Otherwise, if you want to acquire a driver's license and you're not from an exempted country, you can register at a driving school so you can prepare for the driving test.