What Countries Accept a UAE Driver's License?
Are you looking to get your UAE driving license? Or maybe you already have one and are wondering what countries it's valid in. Either way, we've got you covered. This blog post will give you a complete guide to the countries where a UAE driving license is valid. So whether you're planning a road trip or want to know for future reference, read on!
The UAE Driving License Is Valid In All GCC Countries
Driving in the UAE has never been easier. The UAE driving license is valid not only within the United Arab Emirates but also in all member countries of the Gulf Cooperation Council (GCC). With a valid UAE driving license, citizens and residents of the country can take to the roads in Bahrain, Kuwait, Oman, Qatar, and Saudi Arabia. Tourists and business travelers need not worry about obtaining additional permits or licenses when traveling across these GCC countries. The UAE driving license truly serves as an inter-country passport for drivers looking to travel around this corner of the world.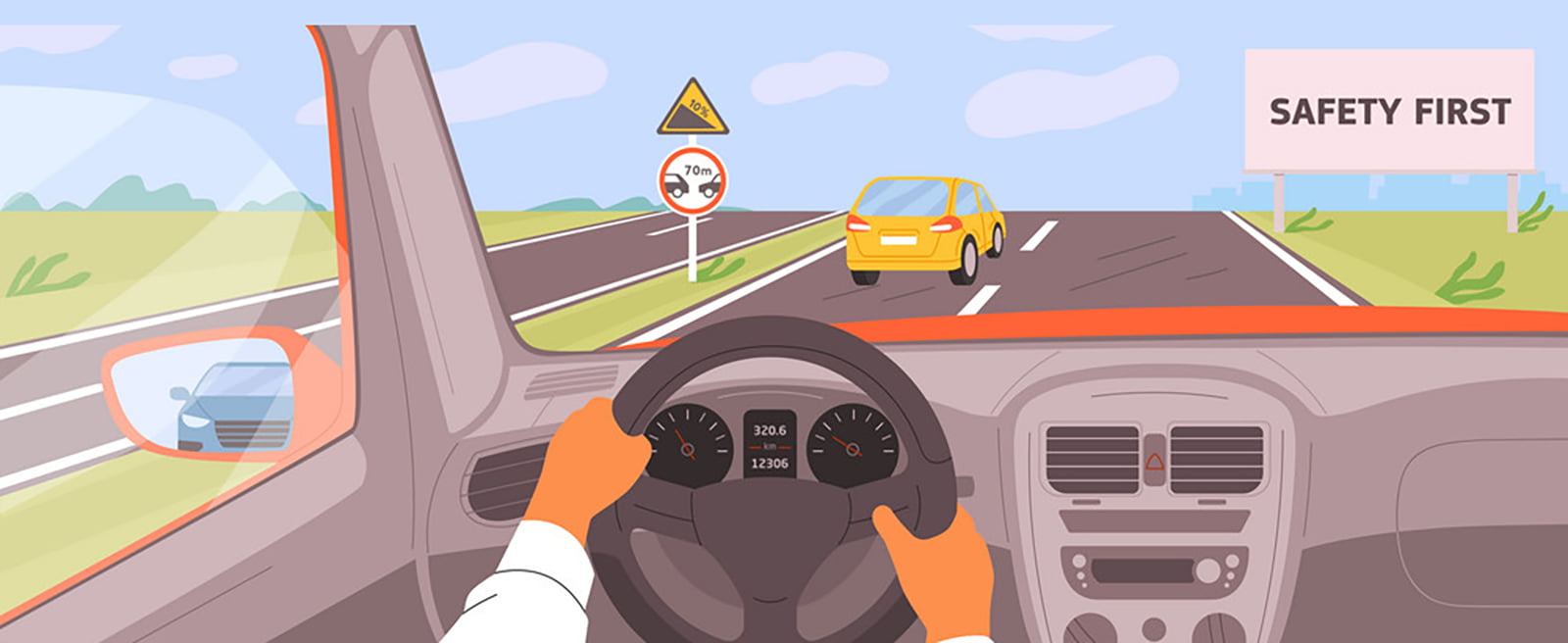 You Can Also Use Your UAE License In Other Countries
If you're looking to put your UAE driving license to use abroad, a few Middle Eastern countries can make for an ideal destination. In addition to Saudi Arabia and Bahrain, you can also use your UAE license in Jordan, Lebanon, and Syria with a translation of the license into the local language. Make sure to carry your original UAE driver's license when you travel so that authorities have proof of its validity on demand. Driving through these countries with a valid UAE license will be even easier and more satisfying.
The UAE driving license is also recognized in several African nations. You can use it without additional permits or licenses in Tunisia, Egypt, Morocco, and Nigeria. So if you're looking to explore Africa from behind the wheel of a car, having a valid UAE driver's license will come in handy. Just remember to carry your original license with you at all times when traveling to these countries as proof of its validity.
What If You Want To Drive In Europe
Driving is a great way to explore the continent and take in its fair sights if you plan a trip to Europe. However, if you want to get behind the wheel and drive through Europe's sprawling countryside, you will need more than just your domestic driver's license. You will need an International Driving Permit for all countries that accept it. The UAE driving license is valid in most European countries like Germany, France, Italy, and Spain, among others; obtaining an International Driving Permit is a must before you embark on your journey by car. Stay safe while exploring this beautiful part of the world!
Is UAE Driving License an Internationally Recognized License?
No, a UAE driving license is not an internationally recognized license. While the country is part of the GCC (Gulf Cooperation Council) and many other countries in the Middle East accept a UAE driving license as valid within their borders, it does not hold any international recognition outside of this region.
You must obtain an International Driving Permit (IDP) to drive abroad. An IDP translates your national driver's license into multiple languages. This allows foreign authorities to understand your driver's license information quickly and enables you to drive legally in most countries without taking additional tests or applying for local licenses.
An IDP can be obtained from Emirates Post offices in Dubai, Sharjah, Ajman, and Umm Al Quwain; or from the Emirates Identity Authority (EIDA) in Abu Dhabi. You will need to provide your passport, photography, and a copy of your valid UAE driving license to apply for an IDP.
Suppose you plan on traveling outside of the GCC region. In that case, getting your International Driving Permit before traveling is advisable, as some countries may not accept a UAE driver's license as valid identification. In addition, should you get stopped by authorities while driving abroad without an IDP, there can be severe consequences, such as fines or imprisonment. Therefore, if you are planning to drive abroad, make sure to obtain an International Driving Permit before
Always Check The Requirements Of The Country You Are Visiting
Before visiting any country, you must confirm whether or not your UAE driving license is valid in the destination. Driving in a foreign country without a valid permit can result in severe repercussions for anyone who doesn't take the necessary precautionary steps. So if you plan on renting a car and hitting the open road during your travels abroad, research ahead of time and ensure that your UAE driving license meets all of the requirements for use in that particular country. Don't get stuck abroad with an invalid license – make sure you know the facts before you go!
You Can Now Explore The Roads Of 100 Countries Around The World!
According to the Ministry of Foreign Affairs & International Cooperation (MoFAIC), here is a comprehensive list of 100 countries worldwide that accept driving license issued by the Emirates. Whether you are planning an international road trip or just need your driver's license while abroad, this extensive directory has all your answers!
Algeria
Azerbaijan
Belgium
Canada
Croatia
Ecuador
Finland
Germany
Hungary
India
Ireland
Jordan
Latvia
Luxembourg
Malaysia
Morocco
Oman
Philippines
Qatar
Serbia
Slovakia
Sri Lanka
Thailand
Ukraine
Uzbekistan
Armenia
Bahrain
Bosnia & Herzegovina
China
Cyprus
Egypt
France
Ghana
Honduras
Indonesia
Italy
Kazakhstan
Lebanon
Macau
Mexico
Netherlands
Panama
Poland
Romania
Seychelles
Slovenia
Sweden
Trinidad & Tobago
United Kingdom
Venezuela
Australia
Bangladesh
Brunei
Colombia
Czech Republic
El Salvador
Gabon
Greece
Hong Kong
Iran
Jamaica
Kenya
Liechtenstein
Madagascar
Mongolia
Nicaragua
Paraguay
Portugal
Russia
Singapore
South Korea
Switzerland
Tunisia
United States
Vietnam
Austria
Belarus
Bulgaria
Costa Rica
Denmark
Ethiopia
Georgia
Guatemala
Iceland
Iraq
Japan
Kuwait
Lithuania
Malta
Montenegro
Norway
Peru
Puerto Rico
Saudi Arabia
South Africa
Spain
Taiwan
Turkey
Uruguay
Yemen
If you are planning to travel and rent a car, it is essential to know whether or not your UAE driving license will be valid in the country you are visiting. The good news is that the UAE license is valid in all GCC countries and many countries in Asia, Europe, North America, and Africa, with a translation. However, you will need an International Driving Permit if you want to drive in other countries that do not recognize the UAE driving license. The UAE license is now valid in the United States and Canada. So before you travel, check the requirements of the country you visit so there are no surprises. Refresh your driving knowledge with our Abu Dhabi driving theory test.