CHOOSE YOUR FREE ABU DHABI PRACTICE TEST BELOW:
Begin your Abu Dhabi Driving Theory Test Preparation
Well done! You are now so close to obtaining your driving license in Abu Dhabi. All you need to do is successfully pass the official Abu Dhabi driving theory test. We are here to help you achieve that by providing all the real practice you need. These free tests mimic the real exams and all of our questions are similar to the ones you'll come across in the final exam. In some cases, some of the questions are even identical. Since our online mock tests use the exact same rating system as the official RTA theory test, you will get familiar with the online testing strategies and be fully prepared for the real exam.
A SIMPLE, FUN WAY TO PREPARE
How It Works
BASED ON THE RTA DRIVER'S HANDBOOK
Questions That Successfully Mimic The Real Abu Dhabi RTA Written Test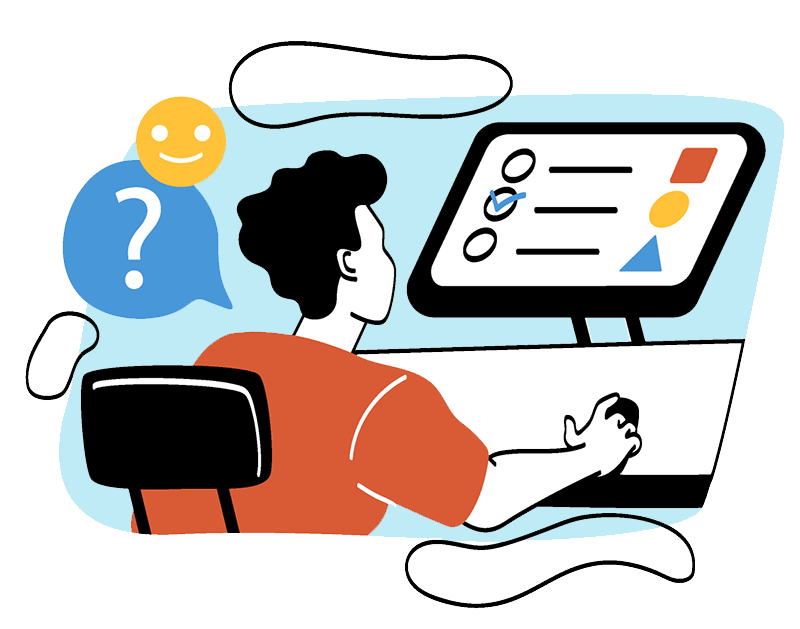 Specific to Abu Dhabi
Our database is made of hundreds of questions coming straight from the official Handbook. That's huge since many sites provide general questions based on UAE rules, as well as other sources that have little to offer in terms of proper preparation.
 Up-to-Date and Double Checked
All of our tests originate from material from the latest version of the official Handbook. Thus, we make sure you always stay up-to-date and familiar with any new issue that comes out. We regularly check all of the proposed questions in our tests, and their answers to make sure there is no out-of-date information.
Almost Identical to the Real Test
Our goal is to provide future drivers with a real feel of how the official exam is going to be. By successfully taking our online tests, you will feel secure that you will successfully deal with both the questions and the online testing procedure.
THE RIGHT WAY TO PREPARE
The Perfect Addition to the Official Handbook
More efficient preparation
The Driver's Handbook includes a lot of information that can be difficult for examinees to remember. By practicing on efficient mock tests, you can reinforce the basic knowledge you have received from the handbook without re-reading the same material repeatedly.
Learning from past mistakes
Understanding the answer to each driving question is not always easy. Thankfully, with our preparation tests, you will get a detailed explanation for every question you answer wrong. That way, remembering the correct answer will be much easier the next time you come across the same or similar question.
Reviewing and re-reading difficult questions
Some questions and parts of the driving theory test of Abu Dhabi are usually tricky for some people. For example, it is not easy for everyone to remember exact distances or fines. Some others may struggle with specific road rules. Theorytest.ae is the only practice test website where all the wrong answers are stored so that examinees can review them later. The goal is to ensure you can easily access those questions and retake them until you can answer them correctly.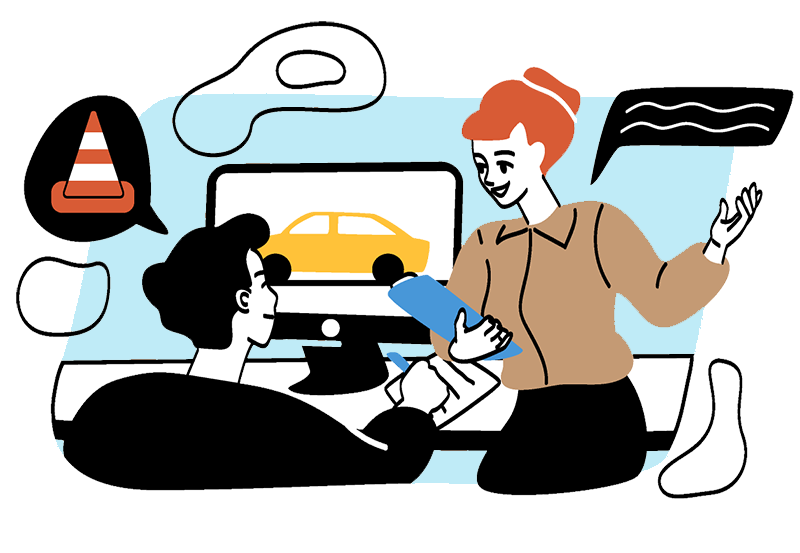 KNOW WHAT TO EXPECT
Abu Dhabi Driving Theory Test Prep with Proper Guidelines: Forget About Guesswork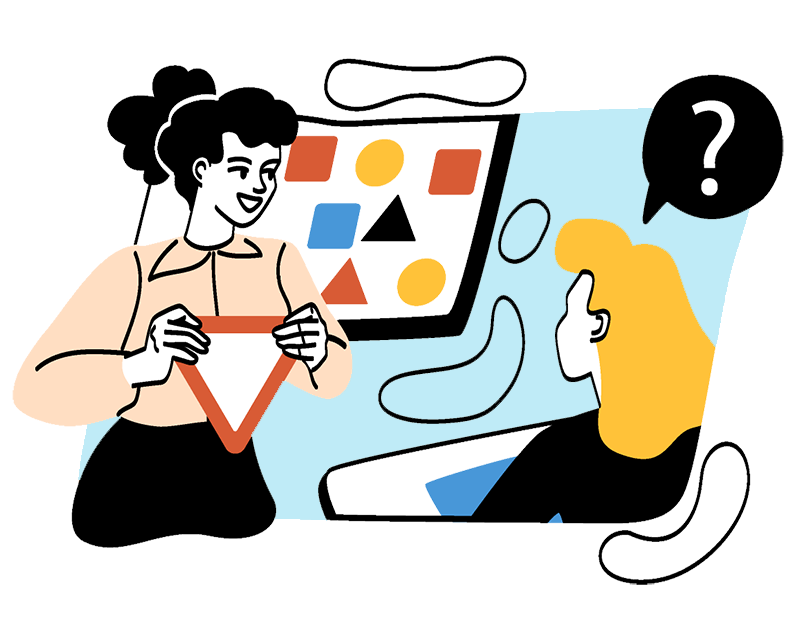 Same structure as the official exam
You must earn the same pass rate as the official exam to pass our mock tests. That will help you become familiar with how the rating system works and the exact format of the RTA test.
Don't be afraid of the unknown
One of the benefits of our prep tests is that you will feel confident when the exam date arrives. You will be adequately prepared for all questions and the test itself, as well.
Proper motivation is the key to success
If you are feeling easily bored while studying, and you are thinking about giving everything up, then we promise to encourage you throughout the prep process. Theorytest. ae will continuously complement your progress and make helpful suggestions along the way.
GAMIFICATION
Learn In A Funny Way
Have fun while learning to drive
Reading the official RTA test Handbook can be rather dull. With our tests, however, you will learn all the answers to the questions in a fun way, like taking part in a game of knowledge.
Continue to play
You will become overly prepared for the big day if you keep playing with our tests. When you have mastered all of the tests, you can rest assured that you will easily succeed in the official test.
Study online and offline
Why not study on your phone while you are waiting around somewhere? Otherwise, that precious time you spend doing nothing specific can help you master the RTA test. Our app features all the tests of the theorytest.ae website even when you are offline.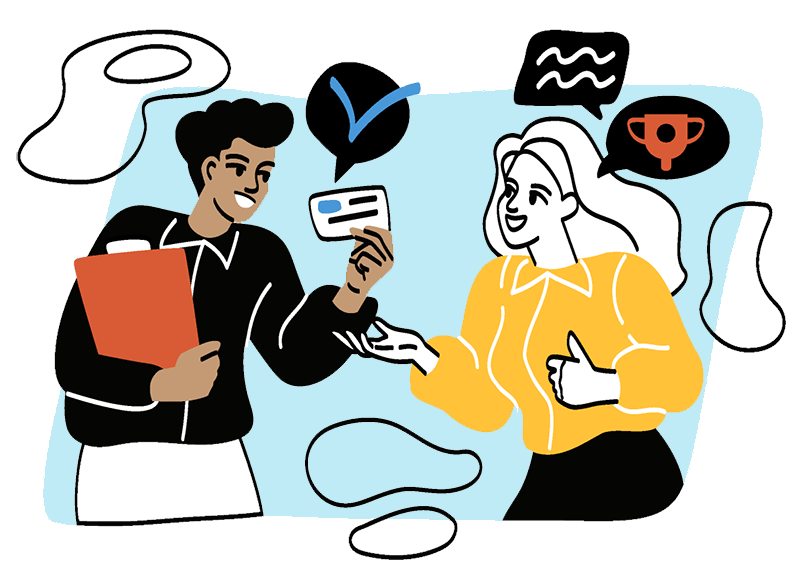 TRUSTED SOURCE
Why Choose us?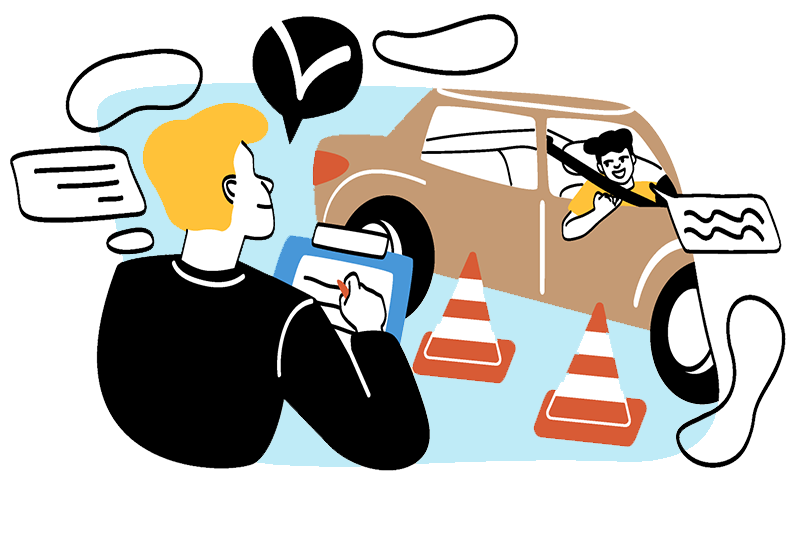 Well-researched
Gain access to well-researched, updated, and accurate questions and materials that can turn your learning experience into a fun game. You will not have to worry about driving through all those boring manuals.

You can review and retake the test as long as you like until you are feeling 100% confident that you have mastered them all.

You will get constant feedback and suggestions to fulfill your studying goals.

You will learn and remember all the knowledge quicker than reading the driver's handbook over and over again.

We are truly passionate about what we offer and that really shows. We offer a large database, accurate mock tests, and a user-friendly interface! Studying has never been such fun before!

A Huge Repository

With a question bank containing over 300 different questions, you will never feel bored while preparing for the final exam.

No Need For Registration

Registration can be quite complicated. Our philosophy is to make your life easier. Thus, you can access all of our material without registration.

Real RTA-Type Questions

All of our tests consist of updated questions that resemble the ones you will come across in your exam. Preparing for this exam has never been easier with all these RTA-typed prep questions.
JUST RIGHT
Abu Dhabi Mock Test That Really Works
Preparing for your Abu Dhabi driving theory test has never been easier with all the resources and materials we offer. Most importantly, we offer a specially designed RTA test that's made to help you pass the exams on the first try. All of the questions in the test are continuously upgraded to match the latest official industry standards. All of the questions and answers in our database are completely up-t0 date and relevant to the official exam. You will feel absolutely confident that you have mastered all the theoretical material of the Handbook.
In order to pass the RTA theory test, you need to be confident. With our online mock practice test, there is no chance you will not feel well-prepared and ready to succeed.