Sharjah Driving Test - How Hard Is It, And How Can I Prepare?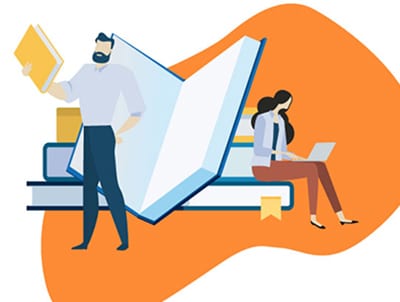 Learning to drive is probably one of the biggest things you will ever do. You will have to study hard for the exam to pass both the practical and the theoretical exam. One of the hardest parts for some people is the theory exam. It's something that you have to know your stuff on to pass. In this article, we will explore more about the Sharjah driving theory test and why it is imperative to do practice tests beforehand.
Why Undertaking A Sharjah Theory Practice Test Is Important
The practice test is one of the most important things you can do for yourself. You will get a feel of what exactly is entailed in the real exam. They say that practice makes perfect, and this could never be so true. You have to not only know your stuff but also get used to how the tests are made. When you know what the sample questions are, you become much more prepared when it comes to the real situation. Additionally, you will become acclimatized to this type of setup. Also, you will learn more about what questions and concepts you still need to study before taking the Sharjah driving test.
Can I Afford Not To Do A Driver Practice Test?
You cannot afford not to do the driver's practice test. Doing the real test will cost you money. It also will affect your self-esteem if you keep failing. You lose a lot of confidence in yourself this way. There's a certain type of discouragement that will set in if you keep going into the actual test environment and failing. When you fail a practice test, the stakes are not quite as high. This means that you will be able to pick up your books again and get at it. If you get a score of, say, 30% on a practice exam, you know you have a lot more studying to do. However, if you go into the real setting and pay money only to get this score, you will be frustrated. Also, it will be recorded somewhere, so you will always have to overcome the failure.
What Do You Need To Know Before Your Sharjah RTA Written Test?
Before your actual RTA exam, you should get all the essentials in. First, you should be getting the right amount of sleep and nutrition. Also, you should study your material well in advance. You will be driving the rest of your life, so the last thing that you want to do is cram in all your material the night before. That type of studying might work well in school, but you don't want to forget the course material when it comes time to put it into practice. It would be best if you also went in with a positive mindset. This is a big life step for you, even a milestone, and you want to ensure you are going there excited to embark on a new adventure.
Pass Your Sharjah Diving Test And Gain Your License With www.theorytest.ae
There are many sites for you to do your practice test on. One of them is at www.www.theorytest.ae. This is an excellent resource for people. The site admits that almost 50% of people fail the exam. Sadly, so many people are so ill-prepared. You don't want to be in that demographic. The test is designed to be difficult, so practice is imperative.
There are several variant practice tests on the site. One of them is for automobiles. This is probably the most common type of test. Another type is for motorcycles. Finally, the third type is for truck and bus driving. First off, to study for these, you will need The Driver's Handbook. This handbook will give you everything that you need to get the knowledge base to learn to navigate the roads properly.
After you have studied and think you are ready, you can take the practice tests on the Theory Test. Theory Test has some of the best practice exams to prepare you for your exam. The test is available online, so you don't have to go anywhere to take a physical test. This is especially worthwhile in COVID-19 times. The question bank from the Sharjah driving test holds everything that you need to get a passing grade.
If you're not a particularly apt test taker, the site has everything that you need to get a grasp on how to study. Their advice as well on test-taking should carry you forward. They go through the basics, such as preparation. You don't want to leave your driver's test to chance. You will want to be adequately prepared so you don't get tripped up on tricky questions.
Also, you need to relax. Nerves are a normal part of the human experience. Anxiety will not aid you in answering your questions. It just might syke you out. Instead, you want to remember that you've prepared well, and now it's time to showcase your knowledge. You can look at it as fun instead of with dread.
Finally, the site says that you need to read the instructions carefully. One of the major reasons that people don't do well on their actual tests can be that they rush through the instructions. You may feel there is a crunch for time. However, you have also to consider that you can only answer a question properly if you know what it's asking. The driving test is meant to show you are ready for the roads. If you can't pay attention, then you certainly are not in the right mindset to be driving. This is also true with your test-taking. Set aside time to read the instructions for the best results.