CHOOSE YOUR FREE SHARJAH PRACTICE TEST BELOW:
Start Preparing For Your Sharjah Driving Theory Test
No wonder, knowing how to drive a vehicle is one of life's biggest challenges you can ever have. If you want a driving license, you have to prepare for the main exam so that you can pass the theoretical and practical exams. However, for many people, the hardest part is the driving theory exam. It is an important step that you should know before you pass the main exam. In this post, we will discuss the driving test theory in Sharjah and the importance of doing practice tests in advance.
A SIMPLE, FUN WAY TO PREPARE
How Does Our Free Sharjah Driving Test Work?
It's an effective and faster way to start preparation for your Sharjah theory test.
BASED ON THE RTA DRIVER'S HANDBOOK
Sharjah Theory Test That Works Effectively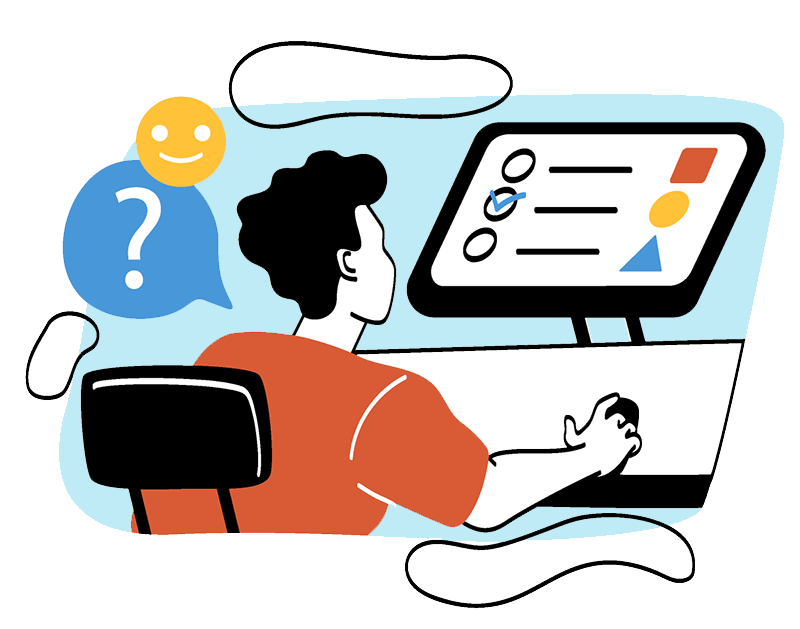 We pride ourselves when it comes to providing you with resources that prepare you for the main Sharjah Driving Theory Test. Besides, it includes a comprehensive practice test as well. The practice theory test is specifically designed to assist you in learning and improving your chances of having a successful result in the main examination.
Our Sharjah practice theory test includes the more recent industry standards, including the questions that are updated frequently. We provide our students with a database consisting of hundreds of questions and answers that are unique. Therefore, you can have peace of mind because you get the most updated and relevant material to pass the exam.
If you are looking for a driver's license in Sharjah, take our practice test online. This is how you gain the right skills and confidence to appear and pass the main written exam without worries.  
THE RIGHT WAY TO PREPARE
Questions That Are Almost Identical To The Actual Ones in the Test:
Questions Specific To Sharjah
There is a slight difference in driving laws for each emirate. If you settle for common questions, it will not help you in the main exam. Our questions are specifically designed for the Sharjah driving test.
Updated and Accurate
Prepare your exam with the latest questions based on traffic laws and the Sharjah Basics of Driving handbook.
Similar To the Original Driver's Test
We take information from the driver's handbook to compile test questions for you to practice. These questions are almost similar to that of the real exam.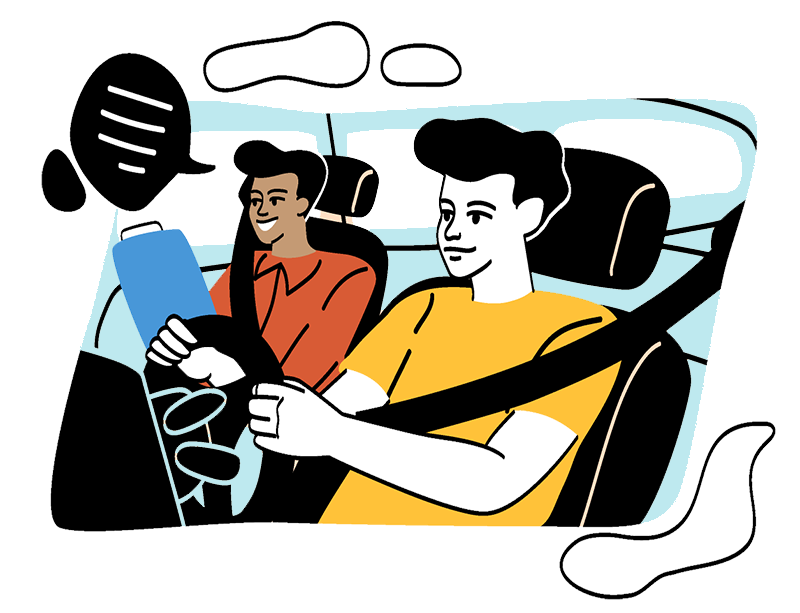 KNOW WHAT TO EXPECT
Your Best Companion Other Than the Handbook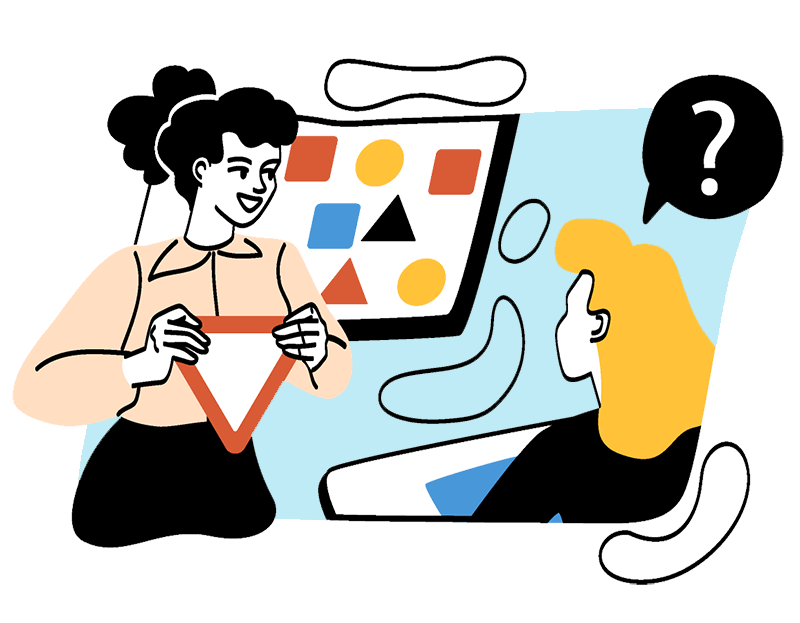 Get 73% more effective results
The driver's handbook doesn't promote fast learning. There are lots of things for you to remember. Therefore, you can study effectively when you take practice tests. It helps you keep important information in mind.
Learn from the mistakes you made
Find the correct answers instantly, along with an in-depth and detailed explanation. That way, you can understand everything. Moreover, we will praise you when you are right. 
Take retest
Certain questions require more attention compared to others. Have you noticed how frequently you fail to remember specific fines or speed limits? Theorytest.ae comes with Challenge Bank, a unique feature, unlike other websites. It stores the questions that you have missed and answers them later. This helps you prepare for the main exam.
GAMIFICATION
Preparation That Comes With Guidance and Not Guesswork:
Similar Structure Like The Real Sharjah Driving Theory Test
With similar kinds of questions and passing scores, you know what to expect for the big day.
No Need To Fear
When you appear for the main exam, you will have the right confidence to face it.
Get More Knowledge After You Feel Motivated
Always stay motivated with the recommendations that give you the courage to gain more knowledge.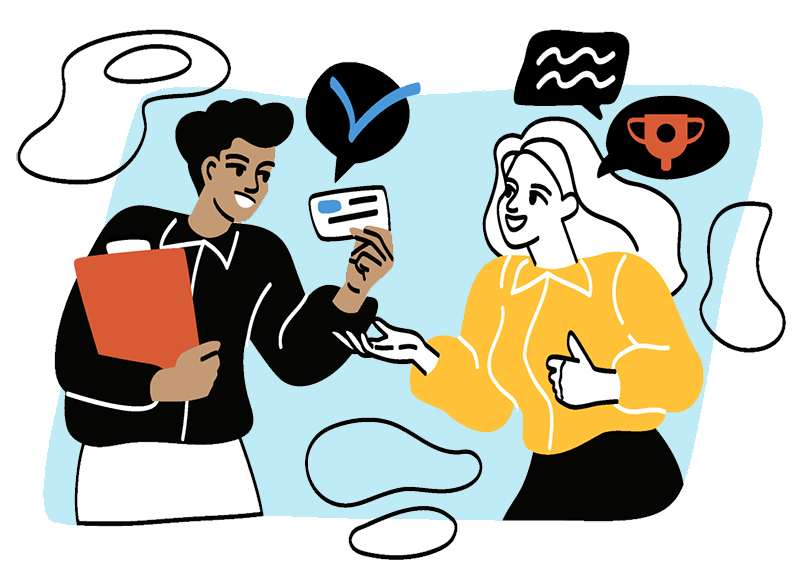 LEARN WITH FUN
The Process Is Painless, Easy, and Fast: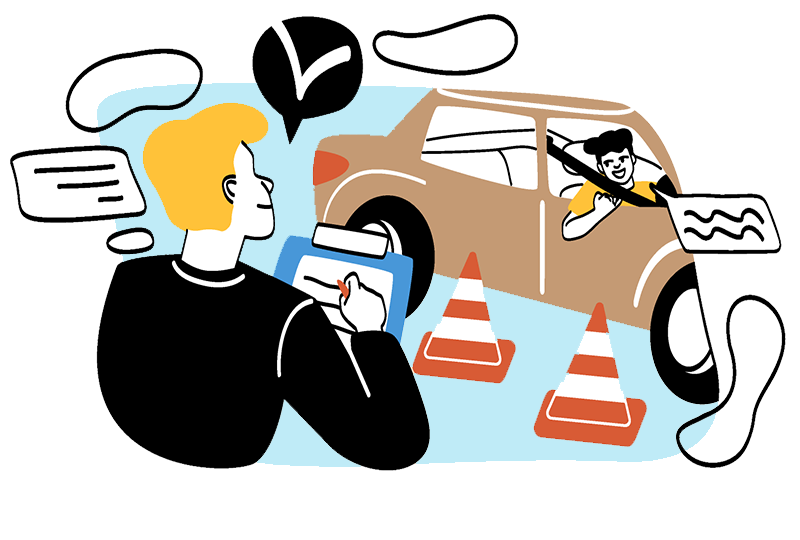 Study Quick
Because we know that time is valuable, our website suits best busy people. You can gain knowledge anytime, anywhere, without carrying the driver's handbook.
Learn From the Mistakes You Made
With feedback on each question, you know which topics to focus your study on. As a result, you will not make the same mistake again.
Use Challenge Bank
This feature helps you to flag the difficult questions so that you can review them afterward. You can move to another topic later.  
TRUSTED SOURCE
Why Choose Us?
We provide easy, well-curated resources for easy learning. As such, you do not need a driver's handbook.
Take practice tests to frequent until you are ready for the main exam.
You can work on your strategies even on the go with constant feedback.
You will learn faster than the driver's handbook.
We are passionate about the things we do. So, we provide our users with mock exams, a rich database, and a user-friendly interface to make studying a fun-filled activity.
Rich database
With more than 300 questions, our question bank will challenge you. As such, you will not get bored.
No need to register
Because we do not encourage complicated things, you do not have to register to access our website.
RTA-pattern questions
With the latest mock exam simulations, you get the real thing. These RTA-based questions will help you to prepare for the main exam effectively without hassle.
Proven results
The best part is that therorytest.ae allows you to take practice tests several times. Studies show that applicants who took practice questions have higher chances of passing the main exam.
Get help from pictures
Our website included hundreds of relevant pictures to the practice test questions to make the learning process easy. Hence, the questions and their answers you get on our website are almost the same as the original Sharjah driving theory test. However, they don't have pictures, as we have added.