The Sharjah Driving Test Experience
Acquiring a driving license in Sharjah is considered a rite of passage if you're living in the city, especially as an expat. For some of the few lucky ones who can exchange their country of origin driving license with a UAE license, it is a smooth ride. However, the majority are usually required to go through all the mandatory stages before possessing that hard-earned Sharjah driving license.
Eventually, it all comes down to the driving test, which will determine whether or not you will be a certified driver in Sharjah. Regardless, the whole process is more like a journey rather than a single-day event. What does it take to sit for the driving test? How long does it take? What will you tackle before you finally get there?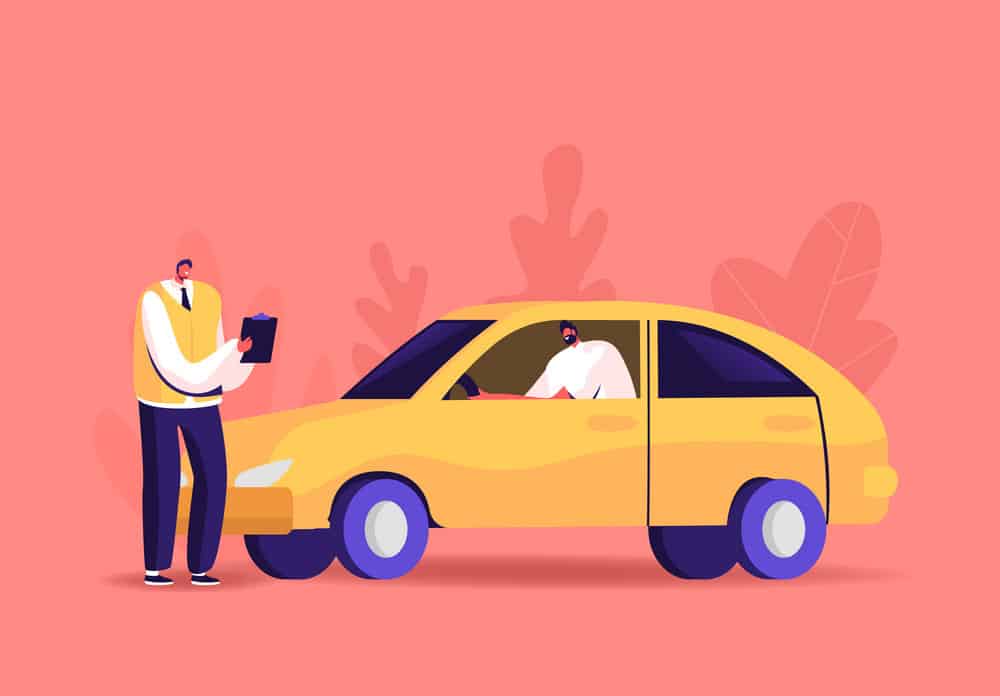 Sharjah Driving Theory Test
Before everything else, you must first sit for the theory test and pass. Unlike the driving test, the theory test is fairly easy to pass and it won't waste much of your time. The theory lectures are offered both online and in driving centers, and you only need to complete at least 8 sessions before you're ready for the theory test.
Enroll for Driving Lessons
There are lots of reputable driving schools in Sharjah that offer driving lessons in preparation for the driving test. Of course, if you're a first-time driver, you must enroll in a driving school. Even expats who have been driving in their native country for years shouldn't be left behind since the driving rules in the UAE are different. Furthermore, you could be coming from a country where people drive on the left-hand side of the road which is quite opposite to Sharjah, where they drive on the right-hand side.
After enrolling to a driving school, you will be introduced to a driving instructor who will guide you through the practical classes in preparation for the driving test.
RTA Registration
During the application process, you will need to register your details with the RTA (Roads and Transport Authority), plus pay the registration fees. Most driving schools will process the necessary paperwork on your behalf. However, you will be required to take an eye test from any RTA accredited test center.
Some of the documents you will be asked to bring include; UAE ID or passport with a valid visa and passport-sized photographs. If you're contracted in certain job categories, you will be required to bring a No Objection Certificate (NOC) with approval from your employer.
Parking Test
After completing half of your driving classes, you can request a parking test. Make sure to practice a few days before the parking test with your instructor to focus on emergency braking, parallel parking, garage parking, angle parking and parking on a slope.
A local examiner will be available to evaluate your skills during the parking test. The parking test will be done in a yard with no cars around. At this stage, if you fail a single parking maneuver, it doesn't mean you will repeat the whole parking test; just the type of parking you failed. However, you must pay for the remedial classes and repay the exam fees.
Assessment Test
After passing the parking test and completing a few more driving classes, the assessment test will be next on your program list. The assessment test is usually done by the driving school supervisor to gauge whether you're ready for the final driving test. If you make a few errors on the assessment test, the driving school can recommend a few extra classes to help you improve on your shortcomings.
As part of the new curriculum, you will also be asked to navigate and drive to a chosen destination without direct assistance from the examiner. Nevertheless, before you take the independent driving assessment, the instructor will provide you with at least 4 route maps and train you in advance how to drive unassisted on each route.
The Sharjah Driving Test
Finally, the Sharjah RTA driving test is the final test that will decide if you will acquire a Sharjah driving license. Before the test, you will be given a chance to schedule your convenient time during the day when to participate.
On the test date, make sure you arrive at the test center 30 minutes earlier to your appointment. Don't forget to carry your registration documents, just in case they will be needed for verification. The RTA inspector will call out 3 or 4 candidates consecutively and if your name is mentioned, you will proceed to take the road test as a group. Each candidate will be given 10 to 15 minutes by the examiner to prove their competency.